Sign Up & Publish
Fractal welcomes all game developers to join the Fractal ecosystem. No matter if your game is a desktop game, a web game, or a mobile game, you can publish it on Fractal. You can also publish your game on Fractal if you don't have any in-game integration. Publish now, and integrate later.
Introduction
To start with Fractal, create your account in Fractal Studio (opens in a new tab). This will be your dashboard for everything Fractal:
Manage your games on Fractal.
Create and edit your game page on Fractal.
Get your API keys to integrate Fractal into your game.
Upload game builds to Fractal Launcher.
Manage your game's NFT inventory for on-demand minting.
FStudio includes a user account system, so you can invite other team members to manage your game studio on Fractal.
Account Setup
Publishing Your Game
Improving Game Listing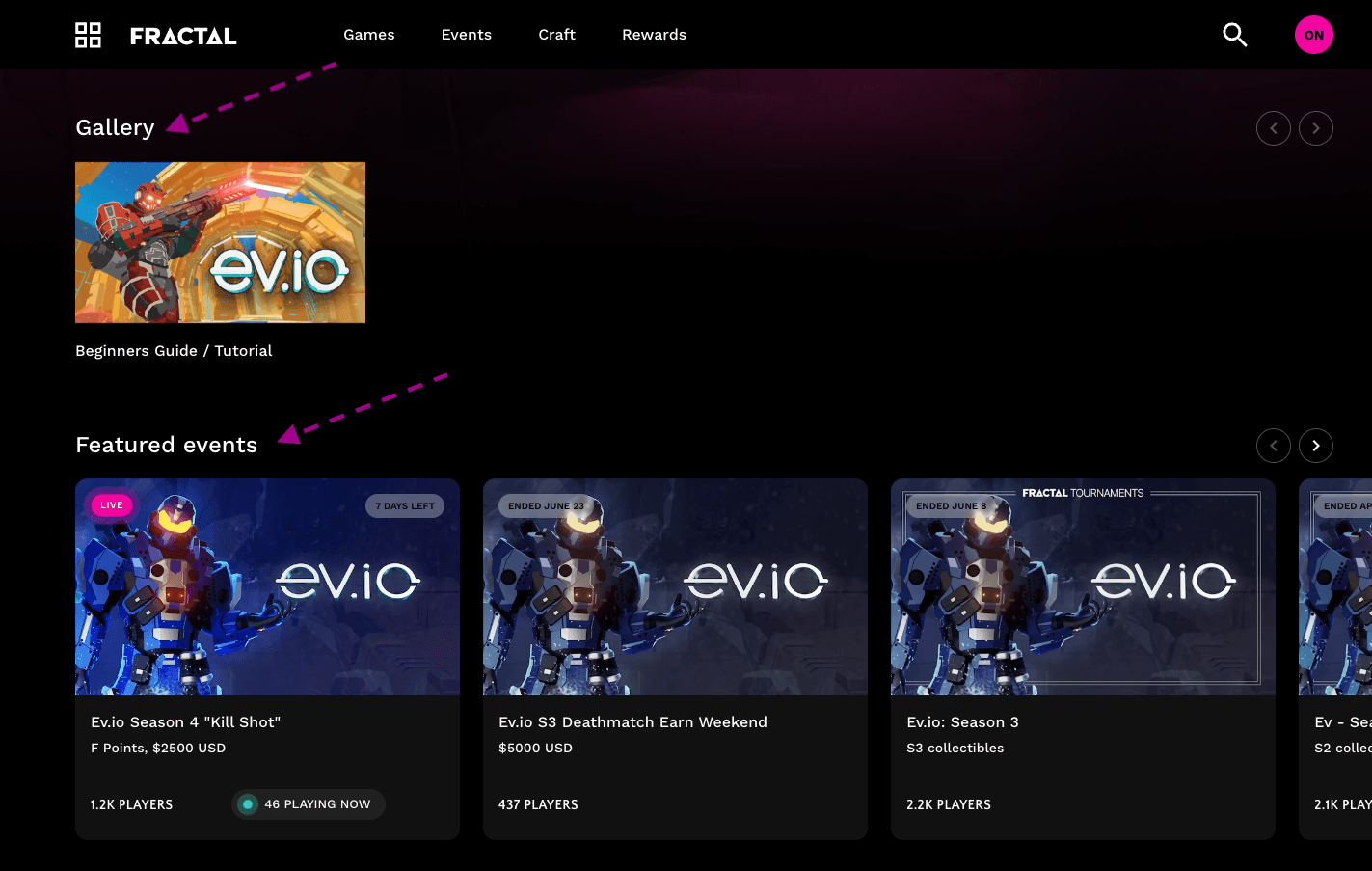 To improve your game page on Fractal and get more players, you can use the following features:
Featured Events
All past, current and upcoming events on Fractal are listed on the game page. Contact us to organize events and other promotional activities for your game.
Media Gallery
Media Gallery is a great feature you can use to showcase your game. You can upload screenshots, images and videos to your game page. You can also add a link to your game's trailer on YouTube.
To manage your media gallery, click on the Media tab on your game page in F Studio. Every image and video you upload need to have a 16:9 thumbnail that will be featured on the carousel on your game page.